Blog
10 + 1 Tips for safe wader fishing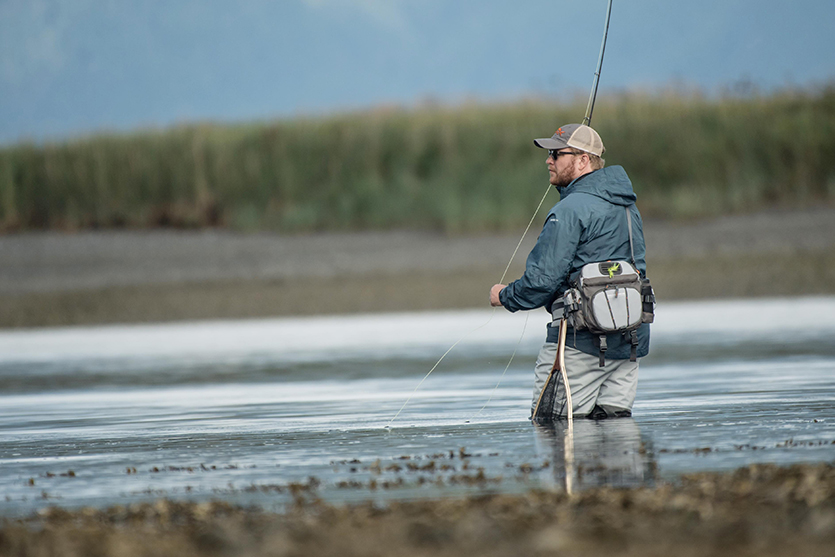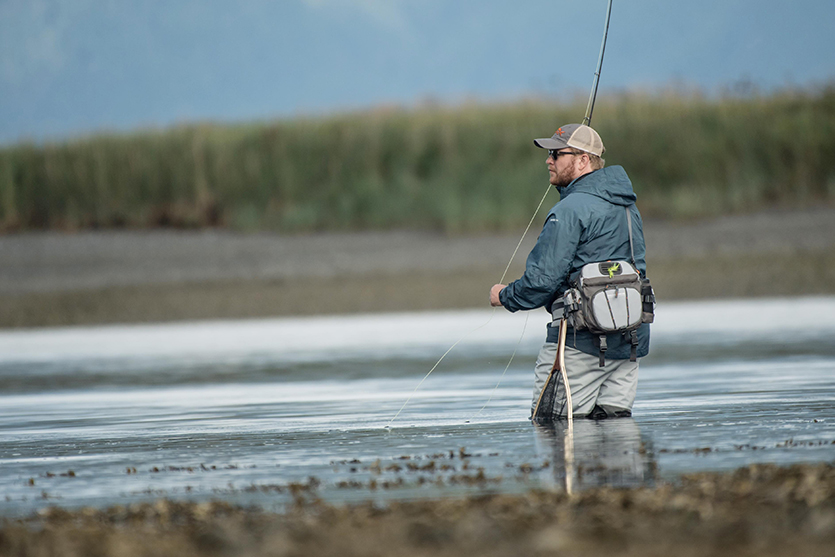 Discover all our tips for safe wading fishing
Going fishing is a real pleasure. Being on a wader in the middle of the river gives a feeling of freedom. What's more,
Wading fishing provides the ability to access areas of a river or stream to effectively cover the water and access areas where fish are found.
However, the act of wading requires knowing a little bit of rudiments. In order to fish in complete safety.
Check out some basic tips for safe wading below.
Use a wading stick.
Very little used in France. Many anglers don't feel the need to use one. But if you want more comfort and stability when walking in fast rivers. The stick is ideal. It allows you to be more secure by allowing you to better judge the depth of the water. It gives you the option of going to places where you wouldn't have tried your luck without it. They work, especially when you're wading through cloudy or chewed water.
Know your limits.
Every angler is different and their level of comfort in a current can vary widely. The deeper the water, the more buoyant you become and the harder it becomes to wade. I have known fishermen who do not go far beyond their thighs and other fishermen who have their chin in the water. It all comes down to comfort. Learn your limits and stop before you go too far.
Visualize your route in the river.
Rivers and streams are constantly changing. You will feel more secure planning the river crossing. How many times have I been trapped in the middle of the water !? Surrounded on three sides by areas very deep and impossible to cross and without any plan of folds. At the time, I wasn't really paying attention. I was more obsessed with fishing. Therefore, I invite you to always look for dangers and other obstacles that could hinder your progress and plan accordingly. Think about what you will do if you get carried away. If you plan your destination and study the river currents, you can have a safe crossing in no time.
Keep your body sideways in the loop.
This will decrease the force of the current pushing against you. If you face the current directly, whether it is upstream or downstream, the force of that current will be against you. This will make it much more difficult for you to move around and you may lose your balance more easily.
No wading if you don't need it.
How many times have I come across fishermen in the water. While the fish are within reach from the shore. You don't always have to get into the water to fish. Thus, by avoiding entering the water, the fish will be less likely to be frightened. This is especially true in low flow streams (like summer for example).
Lean into the current.
The current in a river is constantly pushing against you. If you lean, then the current will naturally push you straighter than downstream.
Leave your equipment in case of an emergency.
Imagine the worst-case scenario. You lose your balance and you are carried away by the waves. If this happens, your life is far more important than the equipment you desperately care about. Give it up and run away at all costs. The equipment can always be replaced and the use of both hands will make the rescue much easier.
Be prepared for any emergency.
This means that you must always be prepared no matter what the emergency. In short, always be on the alert. Learn the basics of swimming in case you fall into the water. In order to avoid impact with your head or any sensitive part of the upper body. Always turn your back in the current, point your feet downstream to. Position yourself at an angle of approximately 45 degrees to the axis of the current and begin swimming to get closer to the nearest shore. Rivers and streams are usually very cold, get out as fast as you can.
Use a wading belt.
Attention : following several negative feedback from site visitors. A wading belt is not necessarily the best solution for safe fishing. I strongly invite you to visit the full test here.Belts are certainly not perfect for preventing water from filling your waders if you fall underwater. But they are much better than if you had none. They considerably slow down the penetration of water into your waders. Fasten your belt as tightly and as high on your chest as possible. See our article on the wading belt
Slide your feet.
Instead of lifting your feet every time you take a step. Instead, try dragging them across the bottom of the river. Why? Every time you lift your leg, the current will try to push it. So it is very easy to have your leg swept and hurtle downhill. By keeping your feet in constant contact with the bottom, you greatly reduce the risk of this happening.
Fish with several people:
Often to find wild trout. You will have to go away from the beaten path. As a result, it is not uncommon to be several kilometers from your means of transport.
Imagine the consequences of the slightest minor injury (twisted ankle, sprain, or even worse…) The scenario can quickly become catastrophic, even dangerous.
With several, it will be easier to prevent the emergency services. If ever, you venture into secluded places on your own. always let your loved ones know exactly where you are.
Basic equipment for safe wading fishing:
The above list contains some basics and general recommendations. The most important in my opinion is be careful and especially not to do anything with which you are not comfortable.
But if you plan on wading fishing. You will need a few items to make this experience as pleasant as possible. Below I have listed a few wading options that may be of interest:
Basic equipment:
A good pair of breathable waders
Wading shoes, much more comfortable than boots
Safety equipment:
Wading belt
Baton de wading
These are just a few of the basic elements which can help you make your wading fishing safer and more enjoyable.
If you have any other suggestions, Leave a comment below and thank you for sharing the article.