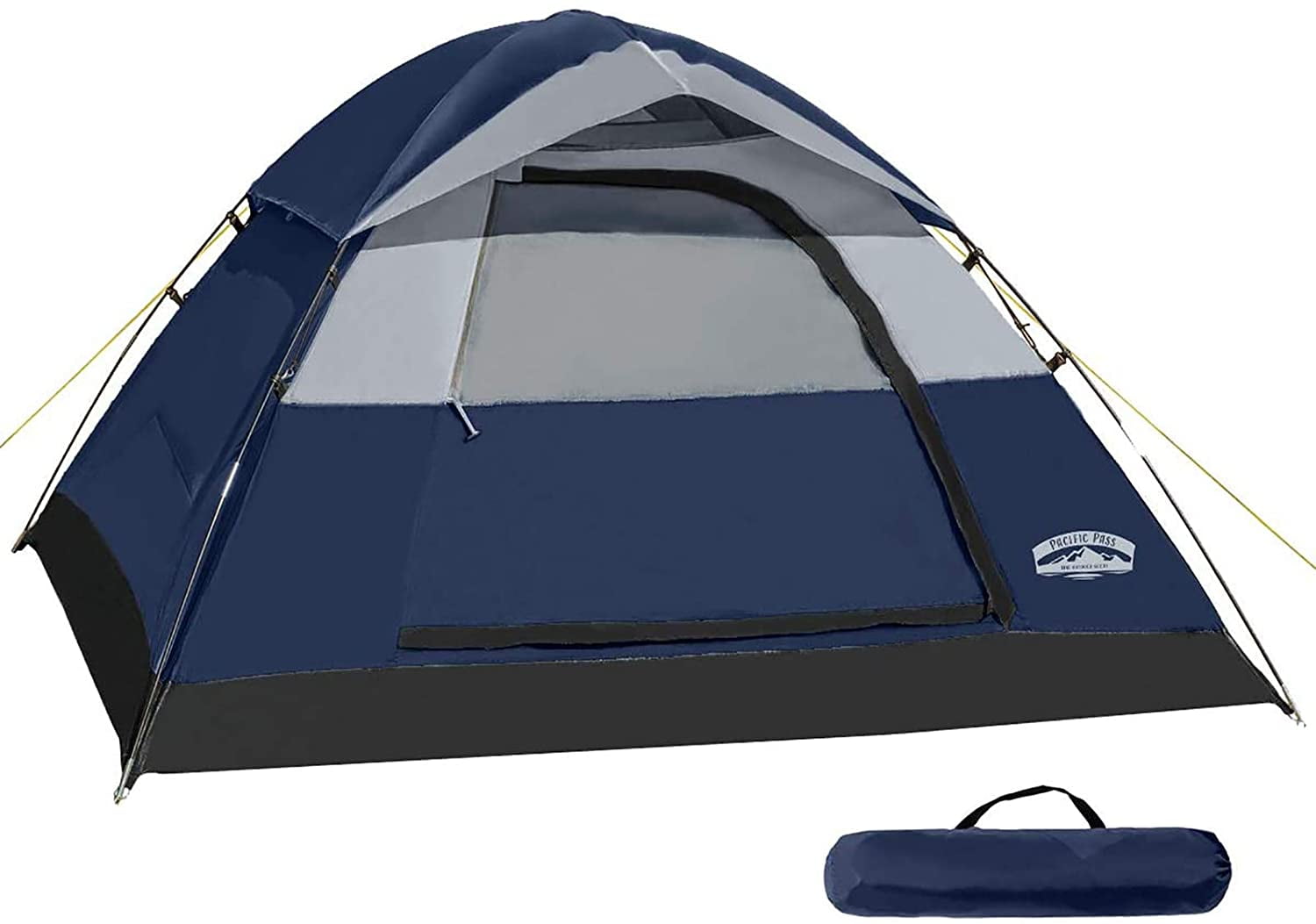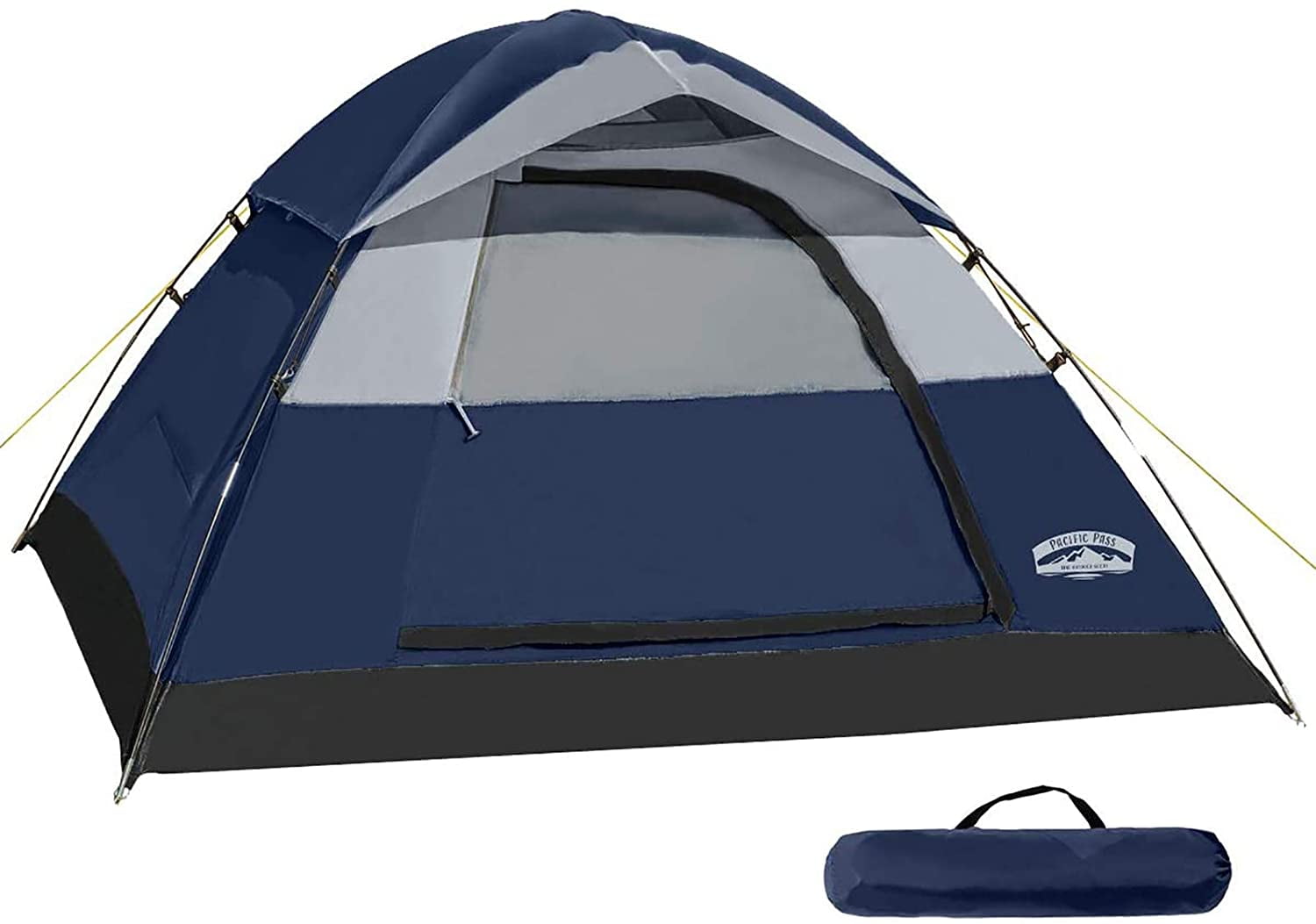 Looking for a gift for someone who loves to go on camping adventures? Here are the 14 best gifts for campers who have everything.
Oh, the campsite. Serenity, nature, estrangement from society. In fact, a little time in the woods can be great for slowing down and clearing your head. But let's be honest, many campers enjoy this experience as a little top-up and also want to be able to charge their phone.
And yes, taking a shower is not one of the necessary tasks when you are in nature. But if you have to, why not have hot water while you're at it?
As far as the necessities of nature are concerned, there are two camps, if you will:
The minimalists

The gadget-geeks.
This latter group is not considered a "glampeur" (someone who needs certain luxuries while camping). however, he instead likes to incorporate the latest technology and camping gadgets into his experience with nature.
If you, or someone close to you, falls into this category. So read on about the new must-have tools. Whether purely fun gadgets or practical safety items. you will find in our list of high tech camping equipment that
14 Best Gift Ideas for Campers Who Have Everything
If you don't know what to give your loved ones for the next holidays. Check out these 14 best gifts for campers who have everything and they will likely to please your friend greatly.
---
1. ResQLink Personal Locator Beacon
When it comes to safety, this device is essential for any advanced wilderness explorer. ACR Electronics Inc. specializes in security equipment. Especially survival gear.
The ResQ Link, which comes in several models, uses GPS and MHZ signals to continuously relay your location via satellite. For campers who hike on trails, climb mountainsides and navigate meandering rivers. This device is a necessity.
---
2. Set of Illuminated Petanque Balls
At the other end of the gadget spectrum, this light-up set of balls invites fun during your evenings around the campfire. No more worrying about playing after dark or risking losing toys. The bocce balls have two light settings and are also water resistant. In case you throw them a little too close to the shore of the lake.
---
3. Biolite CookStove & CampStove
Biolite is a leading renewable energy and power conversion company. And its selection of camping stoves is no exception. The CookStove and/or CampStove 2 are portable wood-burning stoves that convert heat into usable electricity and work with all camping cookware.
Combined with the built-in ports, this means that in addition to cooking your food and boiling your water. You can charge any USB compatible device. You can find the same principle for much less with the Robens Woodsman stove.
---
4. Biolite Nanogrid Lighting System
Biolite does it again, this time with its innovative lighting system. With six different lighting options. Ranging from lanterns to light garlands. The Nanogrid (or POWERLIGHT) offers many customizable lighting options.
They are specially designed to be sleek and packable without losing power. Then, as is Biolite's signature, they are both rechargeable by USB and capable of charging other devices. The string lights are even dimmable, meaning you can control the mood of your decor.
---
5. Gloves Compatible with Technology
That's really great isn't just for campers. Gloves and smartphones were sworn enemies until someone found a way to make gloves compatible with touchscreens.
For the cold weather camper who needs to warm up their fingers while typing a few texts. Aotlet tactile gloves will do the trick. These gloves have topped "best" lists time and time again, primarily because the entire glove is tech compatible, not just the fingertips. As a bonus, their price is reasonable. No problem if you lose one along the way.
---
6. Camping Solar Shower
Of course, a bit of sand and dirt is part of the experience when immersing yourself in nature. But it's good to wash once in a while too.
And if a dip in a river can do the job. A nicer camp shower is possible. With the Advanced Elements Solar Summer Shower, you can enjoy a heated, pressurized shower while letting gravity and sunlight do all the work.
The capacity of ten liters is perfect for one person. Without being too heavy to be hoisted alone in a tree. It also rolls up for easy storage when not in use. Plus with the extra pockets on its sides, you'll never have to worry about spilling your soap or losing your shampoo.
Happy customers praise the well-designed loops to secure the bag, which means you can hang it at just the right height for proper cleaning.
---
7. Camping Lamp 30 Days
Nothing puts an end to an evening of camping more quickly than when night sets in. The campfire is a useful light source but is not portable or practical inside a tent.
That's why Ultimate Survival Technologies' 30 Day Lantern is the perfect power source for your lighting needs. It only takes 3 batteries and its LED bulbs will provide light for 30 days. Thanks to the brightness of the LEDs, this lantern will light your way. In addition, thanks to its integrated hook, it can also light up your tent. It's also water and shock resistant, and weighs just over a kilo.
---
8. Anti-Mosquito Device
If you're going to be spending some time outdoors, protecting yourself from insects (and the diseases they carry) is probably a top priority for you.
But sprays can be smelly, greasy, and harmful to breathe in for long periods of time. You need Thermacell Portable Mosquito Repellent. the brand specializes in insect repellents, and their devices are guaranteed to repel insects within a certain space.
The Repeller contains a repellent similar to that found in chrysanthemums and uses a butane canister to heat and disperse the product. Since they are quiet and odorless, they are also ideal for hunters.
---
9. Solar-Powered Weather Radio
Part of the excitement of camping or hiking is being caught up in the whims of Mother Nature but it's also important to stay safe. For this, you can pack a weather radio that will help you stay aware of your surroundings and let you know when it's time to take shelter from the elements.
This model has AM, FM and weather frequencies. As well as an LED flashlight and a port to charge your phone. More importantly, it can be powered in three different ways:
A traditional power outlet,

A manual crank

A solar panel
Similar in size to a flashlight, this compact and lightweight radio lets you always know what kind of weather is on the horizon.
---
10. SOG Bladelight Knife
Two of the most important tools for a successful camping trip are a good light and a good knife. SOG's Bladelight tactical knife is the best of both worlds, combining powerful LED lights with a superior blade.
Originally designed for military use. This fixed blade is an excellent camp knife, allowing you to fillet a fish, slice a steak or cut a branch, whatever the time of day or night.
---
11. Waterproof Socks
Is there anything more annoying than wet socks? You probably know that soggy shoes can be a recipe for blisters. This can seriously put a damper on your excursions. But thanks to a pair of fully waterproof socks. You'll never have to worry about soggy socks again.
Originally intended for cyclists, these three-layer socks will keep your feet warm and dry in all weathers.
---
12. Water Filtration Bottle
For years, wilderness enthusiasts have been singing the praises of the LifeStraw. A portable water purifier that eliminates bacteria and parasites and makes any water safe to drink. The LifeStraw Go Water Bottle, a 22-ounce bottle that contains the LifeStraw, is a cut above the LifeStraw itself which you can see in our guide to the best water filter for backpacking.
The bottle is specially designed for camping and hiking. It provides you with clean water when you need it most. Fill the bottle from any water source, and the straw will allow you to drink safely. This will keep you hydrated for your next adventure.
---
13. Portable Washing Machine
Packing light on a long camping trip can be tricky, especially if you need to pack a lot of clothes. But thanks to the Scrubba portable washing system. You can pack minimal luggage and wear your clothes multiple times in one trip!
This transportable washing machine is equipped with an internal washboard for scrubbing. Just fill it with water, pour some detergent and start shaking. After a final rinse, your clothes will be clean and ready to accompany you on the trails or directly to the office.
---
14. A Well-Lit Tent
Campers everywhere carry lanterns and flashlights on their excursions. But it's a pain when they take up extra space in your tent. And although there are many brands of quality tents. Many are not designed with extra space for auxiliary lighting. That's where the Big Agnes Rattlesnake Tent comes in.
Equipped with LED lights woven into its seams. It is available in several models and its patent-pending LED lighting technology is integrated directly into the body of the tent. With the click of a button, they can run for up to 90 hours on just a few AAA batteries. Space-saving mood light lets you read or play long after the sun goes down, without sacrificing your sleeping space.
---
Whether cooking, sleeping, hiking or eating. These gadgets from our high-tech camping gift list will make your camping experience easier. So you can spend all your time in nature enjoying what Mother Nature has to offer. Hope you find this "best gifts for campers who have everything" list helpful. Keep following Hunters Gadget for more review guides and ideas.