Going on a motorcycle camping adventure and looking for a high-quality camping tent for it? Read this best motorcycle camping tent review guide, and then decide which motorcycle camping tent is the best.
Best Motorcycle Camping Tent Review
Some people love the adventure of being on a motorcycle and others love the adventure of camping, putting the two together just seems natural. But to get the best motorcycle camping tent, there are a lot of things to consider, with size and weight being key factors. Then you also need to consider how much storage space you will have and sleeping conditions. We've also done motorcycle tent reviews on the best products you can get. After you are done reading, you can get the perfect tent for you and start your adventure.
9 Best Motorcycle Camping Tents To Buy On Amazon
How To Choose The Best Motorcycle Camping Tent? 
Size
The size of your tent will be very important in determining how much space you have and where you can place all your gear. These tents naturally cannot be too big, as they must remain very portable and light. When considering size, there are three main aspects you need to consider. When buying a tent, it's important to not only think about how many people can sleep in it, but also how much space you'll need to put your things inside. Your tent should be big enough to cover everything you need, if you're going on a motorcycle trip when it's likely you'll only need to sleep for one or two people. In this case,
Storage space
As we mentioned, storage space will be important. Not only do you have the bike gear you need to store, but also all the camping gear. Some of these tents will have a specific section for this where you can place your gear which will be separate from your sleeping area. One of the main places for storage space is where you are going to put your bike and there are three options for this. The first option is to completely cover the bike and give it a full level of protection to keep it dry, the second is to cover it with an extendable roof, the sides of which will be exposed, and the third is to leave in the open air and set up a tent with a specific segment for the equipment.
Sleeping Arrangements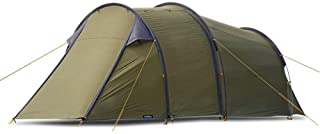 If you're going on a bike trip, your tent is unlikely to need to accommodate more people unless you're carrying it for yourself and other cyclists. In any camping situation, it is important to know how many people will be sleeping there. As mentioned before, you should always keep in mind how much material you have. A "4 person" tent that has no room for storage won't fit four bikers camping, unless you want to keep all your gear outside. Many companies will show you a plan of the tent for everyone to sleep in, otherwise you'll still be able to determine the interior floor space. If you don't have this plan, you can always trace the interior space. This will help you better plan and organize everything. In reality, when a company says that a tent can accommodate X people, it means how many people can lie on the floor and does not take into account what you might take with you. With this in mind, if you want the tent to accommodate people, for example, you should consider a two-person tent with storage or a standard tent that can accommodate three or more people, so you know that everything will be covered.
Weight
The weight of the tent will be key, as you obviously want it to be as portable as possible. Most of these tents will be very easy to transport and take wherever you go. When it comes to materials, fiberglass and tent poles will be lighter than aluminum, but it won't be as strong. Camping gear is often a balance between weight and durability, and you need to make sure your tent has all the other essential features it needs and isn't too heavy for you. Much depends on how it will be transported and how you will wear it.
Water and Wind Resistance
Weather resistance is an important aspect of any tent, as you want to make sure that you are going to be able to stay comfortably dry. One of the key elements is the flysheet that covers the tent to prevent water from passing through it and reduce the possibility of water forming inside. Another element of this waterproofing is the bathtub floor, which will protect you from groundwater and will extend a few inches to the sides to give you a better level of protection. When it comes to wind proofing, it's just a matter of making sure your tent will be strong and durable: fiberglass poles will be very resistant to wind pressure, but won't be able to give you the same level of protection than an aluminum frame,
Ventilation
Ventilation is essential in a tent for two main reasons. First of all, the heat and humidity that a tent can get, everyone sweats and if that sweat can't escape it will start to make the tent very hot and humid, and therefore very uncomfortable. You also want there to be good oxygen airflow which will help keep it cool and comfortable when you are in the tent. One of the main ways to ventilate a tent is through windows and doors. It is important that there is enough space for air to circulate through and into the tent. It is important to have a breathable tent canvas, which nylon and polyester can do.
What Exactly Is A Camping Tent for Motorcyclists?
A motorcyclist tent is simply a tent that is going to be made to meet your needs as a motorcyclist. Obviously you have to think about the motorbike, but also about any other additional equipment you might have and you have to make sure that the tent you are in can make it easier for you.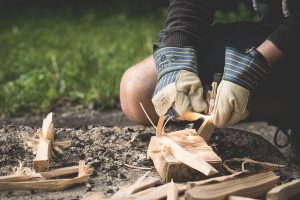 Most of these tents will have a specific space to be able to store your motorbike and this will be done either by full coverage or by having a roof that can cover the motorbike. There must also be proper space for your cycling gear, which is another important part of these tents.
What are the Advantages of Using A Tent for Motorcycle Camping?
The reason why a motorcycle tent will serve you well is that it is specially designed for motorcyclists. It will make your life easier, because you won't have to worry about where you can put your motorcycle and your belongings. A motorcycle tent will help keep you and your motorcycle dry during your adventure. Those that offer full coverage for your bike are also going to be able to give you space to work on it and almost have your own personal garage away from home.
What Is The Difference Between A Regular Camping Tent and Motorcycle Camping Tent?
If a regular camping tent was marketed as a two person tent, then there would be room for two people to stretch out and not much more. A tent for two people biking, on the other hand, would have to worry about a lot more than that. One thing that sets these tents apart from others is the large space they have to keep your bike dry and safe. It's a look you just wouldn't get with regular tents and instead you have to worry about leaving it outside and getting yourself a rain cover.
Final Verdict
If you have a motorcycle and want to go on a camping adventure, the best motorcycle camping tent will allow you to do just that. Before buying one of these tents, it is important to consider the size of the tent and the quantity you need. Before buying one of these tents, it is important to consider the size of the tent and the quantity you need. In general, the larger the tent, the more it weighs and therefore a compromise must be found between these two aspects. Once you've done that, you'll have a much better idea of ​​the type of tent you'll need, after which it's important to think about the other essential features.
Next, it is important to think about the other essential characteristics. One of them is whether you're happy with your bike's partial coverage from the top or want it fully covered. Waterproofing, ease of use and set up will also be important points to consider, and we hope this best motorcycle camping tent review guide has given you all the information you need to choose the best motorcycle camping tent for you. Once you do, you can combine the adventure of motorcycling with camping and have a wonderful outdoor experience.