Blog
Best urban backpack for the city or hiking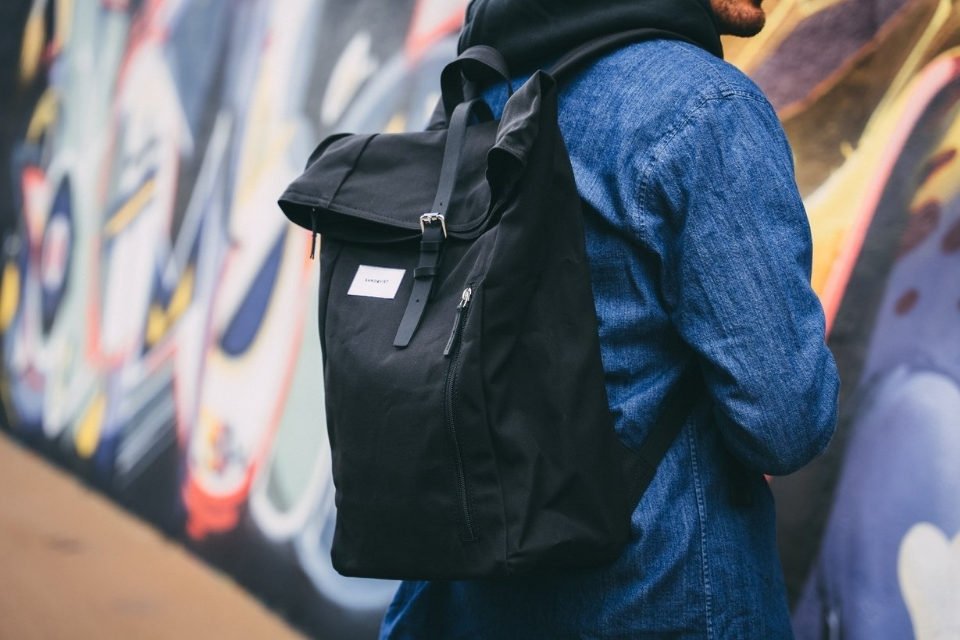 Best urban backpack, or how to have style in the city?
It is sometimes difficult to navigate in the field of urban fashion. More often than not, there's too much hype and too little substance to justify the hefty price tag. But that's where we come in. This selection of the best urban backpacks has been scrutinized. There are points for street credibility and aesthetics, of course. But these backpacks have a little more going under the hood, in terms of construction and functionality. This, so that they support you when you walk in the streets.
Ucon Acrobatics Brandon Backpack
The Brandon backpack is a great option for the more minimalist among you. With its understated aesthetic and just enough organization to keep essentials tidy without cluttering things up. It is also made with recycled weather resistant materials. The practical side, and that it can easily accommodate a laptop computer up to 15 ″.
Buddy x B : Sac à dos Play de MING by BEAMS
The Play backpack offers a solid mix of urban style. With quality weatherproof construction, as well as convenient accesses. Made in Japan, the bag has a front pocket for easy access to frequently used items. As well as a main compartment with wide opening to easily store and retrieve your belongings.
Brown Buffalo Conceal Backpack
The Conceal Pack is built to take on whatever day or night can bring. With durable 1000D Cordura and water-repellent YKK AquaGuard zips. Combine its sturdiness with a sleek exterior and interior organization useful for your tech and small EDCs. And you get a reliable companion for the commute and travel.
Sac No Seam Zip Lock F/CE
If protection from the elements is a priority for you. So, turn to the No Seam Zip Lock waterproof bag. With its welded construction and zipper. This bag is just as comfortable on city streets in a downpour as it is at sea. All the while keeping your gear safe and secure in a clean style.
Arc'teryx Arro 22 Backpack
Arc'teryx Arro 22 has been a street staple for over 10 years. In fact, it is a prominent bag in Japanese street culture. Seen in many variations and collabs, it is as classic and timeless as it gets.
A thoughtful mix of urban style and technical exterior design makes it just as apt to conquer the city as it does for a weekend hike. An inside pocket can accommodate a 15 ″ laptop or a hydration bladder (Camel bag). While the exterior front and side pockets are ideal for storing the items you want to have close at hand.
Helinox TERG Daypack Anotherday
Are you looking for a backpack that goes smoothly from the street to the mountains? Introducing the Anotherday TERG Daypack, which provides excellent access to gear throughout the bag by completely unzipping the front panel. There is also a dedicated laptop compartment and a choice of exterior pockets for easy access to your daily or outdoor essentials.
centerpiece WAP No. 02520
Are you traveling with small loads? Then maybe you should consider WAP No.02520. It is well suited for day trips or EDC use with an 11L volume and a series of pockets to keep small items under control. Made in Japan, the bag welcomes the outdoors with its exterior rope attachment. But it's also ready for a day on campus, at the beach, or for a weekend strolling.
MAKAVELIC Bind Up 4th Anniversary Canvas Backpack
Tokyo brand MAKAVELIC has found an excellent balance between urban style and everyday functionality with this bag. Durable construction, convenient quick access pockets and straps. That get you ready for a whole range of EDC or travel needs.
Lexdray Ibiza Pack bag
It was when I came across the DJing site https://classarecords.com/ that I saw that Lexdray joined forces with DJs to design the Ibiza Pack. If you like organization, this bag will definitely be yours. There are multiple compartments and a host of interior and exterior pockets to keep all your essentials tidy and easily accessible. Plus, thanks to the backpack straps and tote-style handles. You can transport your belongings in the way that best suits your needs.
Master-Piece Slick Series Ballistic Backpack
The clean silhouette of the master-piece Slick Series Ballistic backpack stands out in any urban setting. But if you take a closer look, you'll also find top-notch Japanese craftsmanship here. Simple organization and the versatility you need to move smoothly from work to play.
Haerfest Arch Backpack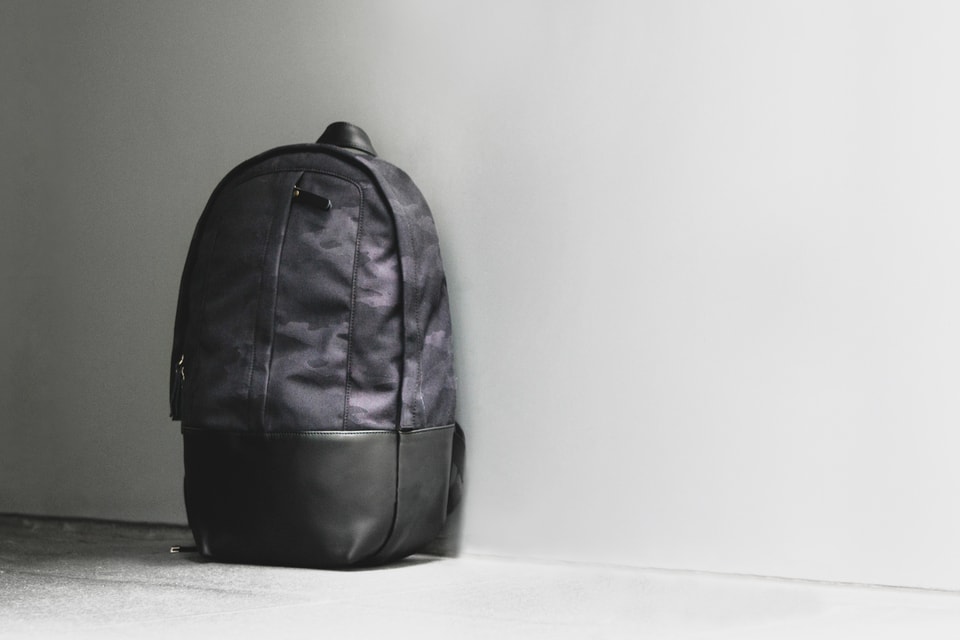 The slim and sleek profile of the Arch Backpack brings an instant touch of urban style to your transport gear. Backed by durable Japanese cotton jacquard construction. Leather details and brass parts. But there's more to it than an attractive aesthetic, with a convenient front pocket and space for a laptop up to 15 ″ in the main compartment.
F / CE Travel Backpack
From work to weekend, the F / CE Travel Backpack has you covered with its versatile design. in addition, it allows you to store your everyday essentials as well as your travel essentials. The 33L bag includes an interior pocket that can accommodate a 15 ″ laptop. As well as a variety of internal and external pockets and attachment points to secure your gear on the go.
AS2OV Waterproof Cordura 305D Backpack
Are you looking for a refined balance between durability and functionality? The Japanese brand AS2OV offers it to you with this backpack, which combines manufacturing quality, organization for small objects and discreet aesthetics. As well in the street as in the office or when traveling.
Côte & Ciel Backpack Nile Memory Tech
The Nile backpack immediately catches the eye with its draped shape. But beyond its casual chic style, you will also find plenty of practical features. A padded laptop compartment protects your technology. While the front compartment is ideal for larger items. And if it rains, the water-repellent fabric and integrated hood will keep you and your gear dry.
master-piece × Tadaomi Shibuya SÉRIE COLLABORATION No. 01990-ts
Master-piece has teamed up with illustrator and designer Tadaomi Shibuya for this collaborative pack that features a distinct take on urban camouflage with straight lines.
The eye-catching look is complemented by a water repellent and abrasion resistant construction, with a sturdy combination of leather, polyester and Cordura fabric.
Army Flight Pack Workshop
Rugged in style, this Flight Pack is handcrafted in Italy with water repellent Swedish M90 Camouflage fabric and vegetable tanned leather. The bag offers exterior front and side pockets, as well as additional interior pockets for storing a laptop and smaller items. And thanks to its multifunctional design, you can easily switch between daily use and overnight trips.
Large Y-3 backpack
From a collaboration between adidas and Japanese fashion designer Yohji Yamamoto. The large Y-3 backpack combines a sporty and elegant appearance with everyday functionality. The bag includes a series of pockets for storing small essentials, in a design that is suitable for both work and training.
Porter by Yoshida Counter Shade Backpack
From one of Japan's most respected transport brands, the Counter Shade Backpack performs on many fronts. With urban styling, solid construction and a versatile design that lends itself to EDC, travel and more. A mix of exterior pockets are on hand for frequently used gear. While an interior pocket takes care of your tech on the go.